If you spend lots of time online, you should be thinking how to get rewarded for your time on the Internet. If you are looking to make or earn something online, then here are some of the best and the easiest programs Malaysians are using to get rewarded.
When you shop or buy anything online at Lazada, Zalora, Agoda, AirAsiaGo, Groupon, Photobook Malaysia, Booking.com, AliExpress, FashionValet, Qoo10, Godaddy, dan Expedia and 300 more online shops via Shopback, you get a portion of it as cash back.
How Do Your Earn Cash? Their merchants reward them with a commission for referring you to shop on their site. Instead of keeping the rewards all to themselves, they share them with you!
Click here for our detailed review about this program.
How Do You Get Paid? When you have accumulated RM10.00 or more in confirmed cashback, you can request to cash out via "My Dashboard". They will then bank-in your cashback to your Malaysian bank account within 7 working days.
Make-More-Money Tips
You can help somebody shop online and you get the cash back via this program! You pay the same price for the products.
For example, some of your friends or family member may not have internet banking or credit card. They want to buy a popular product only available at very low price from Lazada. So you pull out your credit card or use Maybank2U and help them buy. You can even have Lazada ship directly to a different address. You enjoy the cash back while helping somebody in need!
Some people even become personal shoppers online, collect the cashback, while also charging extra fees for helping people shop online. If you shop online often, why not make some extra money?
Open an account with Shopback. It is free to join.
This is a new unique loyalty mobile apps.
What Do You Have to Do?
You earn free points by simply snapping your receipts anywhere you eat, shop or play. You also get points for referring new friends to sign up and use the app.
How Do Your Earn Points? You earn one (1) Manis point for each RM your spent in the snapped receipt. You earn 500 points for every friend you bring to join this app (via your link which can be found in the app).
How Do You Get Paid? You do not get cash rewards. Redeem your points to get vouchers from your favorite store.
Click here to get the invitation to download the app to your smartphone. It is free to join.
This is one of the more popular and more established program in Malaysia to date.

What Do You Have to Do? You choose and share Specials your friends or your followers are interested in. A 'Special' is basically a unique URL or link of the advertiser. The specials can be from many interest categories including Fun & Entertainment, Movies, Lifestyle, News & Finance, Automobile, F&B, and Technology.
In order to get clicks, you have to be a little creative and use an interesting message or headline to go with the Special that you're sharing. You can share on multiple platforms, be it on email, FB, Twitter, blogs and more.
How Do Your Earn Points? You earn RM0.20 for each unique visit (UV) you bring via your link.
How Do You Get Paid? You get cash paid into your bank account. You get cash out monthly when your minimum balance reaches RM50. However, there is a delay of a few weeks to process your payment.
Click here to signup with 8Share. It is free to join. You can also read our 8Share review for more info about this earn-money program.
This is an affiliate marketing platform that helps you make money from your website and social media. They pay you affiliate commissions. Previously known as ShopStylers Sdn Bhd, Involve Asia was initially launched in 2014. It owns and operates an e-commerce focused Affiliate Network in Southeast Asia.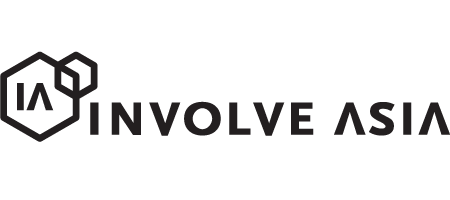 What Do You Have to Do? You join the program and use your blog, FB page, or website to post a merchant's links. An agreed percentage of sales revenue is paid out to you whenever a visitor to your blog or website clicks on the merchants's link and buys the product or service that you advertised. In this way anyone can make money, right?
You can advertise products from Lazada, qoo10.my, Trivago, Apple Store, Hotels.com, Qatar Airways, Etihad, KLM, CatchThatBus, Ringgit Plus, Dermalogica, ServisHero, Photobook Worldwide, FashionValet, Tudung2U and many more.
How Do Your Earn Money?
A commission, is paid out for playing a role in the promotion of the product or service being advertised or for creating a sales lead for some merchants.
How Do You Get Paid? You get cash paid into your bank account. So far, our payment has not been automatic. We have to request for the payment to be made via email. We hope this will change soon.
Click here to signup with InvolveAsia. Unlike some dubious "affiliate marketing" schemes in Malaysia which require monet to join such as the SPRP by Affiliate Junction, this program is free to join.
Program Update: The Fave group, which bought over Groupon Malaysia last year, has rebranded it as Fave.
They reward you with a RM2 voucher for every new customer you've convinced to sign up.
What Do You Have to Do? You need to invite your friend to join Groupon Malaysia. You can invite friends and family using email, post on your Facebook status or tweet via your Twitter account.
How Do Your Earn Points? If your recommendations are successful you'll be credited by RM2 for each friend who joined.
How Do You Get Paid? You can use this voucher credits with your next Groupon purchase which includes a variety of products are services.
For example, one of the popular Malaysia holiday deals is the admission to the Bayou Lagoon Water Theme Park, which is only RM11 instead of RM16 at the counter.
You can use your credit on any deal with Groupon.my, and you redeem it on the payment page. If your credit is worth more than the cost of the deal because you have been recommending lots of friends, then whatever is left over can be redeemed on your next deal, unless it has expired. So be sure to tick the box to use your credit when you checkout.
However, your credit is valid for a whole six months and you cannot redeem the credits for cash. Keep this in mind!
Start earning with Groupon.my. It is free to join.
Motherhood.com.my is one of Malaysia's Top Parenting Marketplace guiding parents through their parenting journey, from maternity, baby to kids. They also provide parenting guides and tips for new mothers and fathers. New parents can read other mum's testimonials or their blogs for guidance in choosing the right products, gadgets and services for their new born and little ones.

How Do Your Earn Points? Refer more friends, get more rewards for your little ones!
1. Refer your friends to shop with them.
2. Your friend gets RM15 when they signup, extra RM5 when they shop for first time.
3. You get RM10 when your friend shop with them for the first time, and 5% credits everything when they shop.
You can invite your friends in different ways including via Facebook, Twitter or Google+. You can promote via your blogs, forums or word of mouth but you have to remember to use your special referral link (given once you register an account with them). You can also send recommendation emails to your friends using their easy-to-use form.
How Do You Get Paid? You get RM10 when your friend shop with them for the first time, and 5% credits everything when they shop. If you know a friend who likes to shop for baby items, you just hit a jackpot!
Open an account with Motherhood. It is free to join. Read our review about Motherhood.com.my program.
This is a relatively new comer to the click-and-earn scenario in Malaysia.
How Do Your Earn Points? You get 1 point (PP) for each unique visit (UV) you bring via your link. 1 PP is equivalent to RM0.05, which means you earn RM0.05 for each unique visit (UV) you bring via your link.
How Do You Get Paid? You can choose to redeem cash or gifts using your points. To be eligible for cash out, you need a minimum of 1,000PP (worth RM50).
Open an account with MyGravyTrain. It is free to join.
This program is slightly different than the other programs mentioned in this article. It is not about sharing links, or ads from sponsors but you have to respond to the ads yourself.
Program Update: As of Sept 2016, we saw no advertiser or sponsor on this site so there is no possibility of earning points anymore. We will update if they become active again for new users to earn points.
What do You Have to Do? This program requires you to read ads, and respond to them. Once you have chosen an advertiser, you need to read the advertisement and then answer some quiz-like questions related to the ad.
How Do Your Earn Points? You will earn points for answering easy questions about the ads (usually 10-20 points for each question), and for visiting the sponsor or advertiser links (usually 10 points for each link).
You also can get 100 points for each friend you refer to the program.
So how much can you get from this program. It is less straight forward as compared to the other programs we have reviewed in this article.
How Do You Get Paid and How Much? You can redeem different kinds of gifts including prepaid top-up credits from uMobile, Digi, Yes, Hotlink, Xpax and more, and shopping vouchers from Tesco, Aeon/Jusco etc.
So how much do you get paid? You will receive 20 credits on average, for each ad you respond to. A Popular Bookstore gift voucher of RM10 requires 2500 credits. Therefore, you need to respond to around 125 ads to get an RM10 shopping voucher. So for each advertisement you respond to, you can get about RM0.10.
Please note that this is just an estimation because the value for the gifts and vouchers may vary. For example, Garden of Eden RM10 Online Cash Voucher can be redeemed with only 99 credits, which is equivalent to you reading and responding to only 5 ads. For more info, read our WhoHaa review.
Click here to check out WhoHaa program. It is free to join.
Which Program to Sign Up For?
Since each program will have different potential advertisers and different links to share, it is worth to open different accounts and check each of them out. One will better suit your niche and interest as compared to the others but you will never know until you are signed up. You do not need to pay anything to join their program.
Although most of these programs can give your extra pocket money, they will not make you millionaires.
Usually you need to join real affiliate programs, such as Involve Asia or similar, to make lots of money on the Internet. Affiliate marketing can give you unlimited income because you get paid for the sales you bring. For reward programs where you share deals, specials and stories like with 8Share, MyGravyTrain or Whohaa, you really have to depend on the program to have suitable deals or stories to share. If they are not active, there is less for you to share thus less money to be made.
There are also many international programs that reward you for sharing online. If you are an expert in some specific niches, you may want to look at these programs too such as Commission Junction, ShareaSale, Clickbank and many more (if you are want to learn more about making money via affiliate programs, comment in the box below to show your interest).
A word of caution: whatever you do, be wary if a program or even a contest that asks you to pay a fee to join. There are many scams out there. All the good programs we have tried, local or international, never requires you to pay any kind of membership or even training fee.
Do you know any other good quality reward programs available to Malaysians? Share with us below.
How to Get 12% Lazada Cash Back
Did you know that you can get 12% cash back from Lazada if you join this cashback program?
Click here to register for free
.
You can also get cash back from many other popular online stores including Zalora, Agoda, AirAsiaGo, Groupon, Photobook Malaysia, Booking.com, AliExpress, FashionValet, Qoo10 (MY), Godaddy, Expedia, Hermo Malaysia, Malaysia Airlines, and many more from this program.